Welcome to my website. I am a Professor of Information Systems,the Wayne C. Fox Chair in Business Innovation, Director of the McMaster Digital Transformation Research Centre (MDTRC), and Academic Director of the EMBA Program at the DeGroote School of Business, McMaster University (Hamilton, Ontario, Canada). I received my BMath from the University of Waterloo and my MBA & Ph.D. from McMaster University. I have been a faculty member at McMaster since 1998.
Specializing in electronic business (eBusiness) and Human Computer Interaction (HCI), I have published over 100 papers in academic journals, books and conferences, including MIS Quarterly, Information Systems Research, Information & Management, International Journal of Human-Computer Studies, Interacting with Computers, among others. My research interests relate to electronic commerce, human-computer interaction, adoption, culture and gender, interface design and the 'dark side' of information technology. I seek to answer important questions such as: How do we build trust in a virtual environment? How can the interface be designed to help instill this trust? How do Canadians adapt to and adopt new technologies? How does this differ in cultures from around the world? How does this differ with gender and age? What causes and how can we better deal with technostress? I have been asked to speak at numerous international events on these topics.
My passion for research is matched by my passion for teaching. I view learning as a shared journey between instructor and student. I am passionate about delivering experiential, multidisciplinary and transformative learning experiences to motivate and inspire my students. I challenge my students to think critically, creatively and beyond disciplinary boundaries. In turn, students continuously ignite my passion for teaching, mentorship and personal development through collaborative discovery.
I have also enjoyed taking on various administrative duties within the School to help further our educational goals. I have been humbled to serve in many administrative roles, including Director MBA eBusiness Program (2001-2002); Director of the McMaster eBusiness Research Centre (2002- 2005); Acting Director MBA Programs (2007-2008; 2011-2013), Associate Dean (2004-2010); Acting Chair of the Information Systems Area (2011-2012); Director of the McMaster Digital Transformation Research Centre (2021-present) and Academic Director of the EMBA Program (2014-present). I find it very rewarding to make a broader impact through administrative leadership.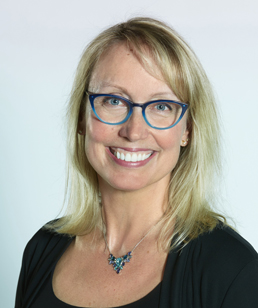 Dr. Milena Head
Professor, Information Systems
Wayne C. Fox Chair in Business Innovation
Academic Director, EMBA Program
Director, McMaster Digital Transformation Research Centre
DeGroote School of Business
McMaster University
Hamilton, Ontario, Canada L8S 4M4
DSB A206: (905) 525-9140 ext 24435
RJC 432: (905) 525-9140 ext 20567